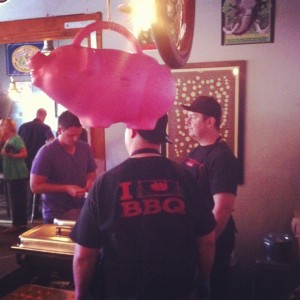 Welcome back! It's been a looooong time since we've checked in here, sorry, we've been busy. Competitions, fundraisers, classes and crazy beer festivals have taken up quite a bit our time recently.
On June 13th we kicked off our 2013 summer schedule with a fundraiser at our favorite Bay Area beer spot Tap 25. We raised funds to support the efforts of Autism Speaks, an organization committed to funding global biomedical research into the causes, prevention, treatments and a possible cure for autism. The "Pint Night" event featured Ninkasi Brewery beers. The Brewery graciously donated $1 for each pint of their beer sold that night; their generosity was matched by Tap 25! Our pulled pork, chicken, slaw and beans were paired with tasty Ninkasi brews to raise over $2,100! A success for all involved.  More pictures from the benefit can be found on our Facebook Page album.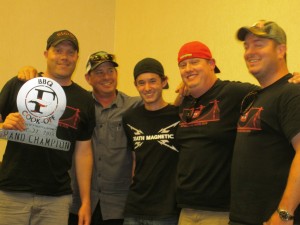 On June 22nd, the following weekend, the team made its way up to the Feather Falls Casino in Oroville, CA to defend our Grand Championship at the Feather Falls BBQ Cook-Off. The competition featured new and returning teams from 2012, all showing up to throw down at the casino. Just like last year, the staff at Feather Falls was very welcoming, the competition was well-run, and the event's organizers did a great job of running a smooth operation. This year's competition offers a whole new twist; it's a three event series that will eventually crown overall winners. Round two will be mid-August and three in early October. Our finishes at the June event were 3rd place in chicken, 3rd place in tri-tip and 2nd place in ribs, good enough to finish with our second overall Grand Champions and successfully defend our 2012 Feather Falls Grand Championship. Overall we were happy with what we turned in and will never complain about scoring well. We also felt there were areas in which we could improve. Having met some great new people and had a fantastic time cooking, we walked away from Feather Falls considering it an overwhelming success and are already practicing and looking forward to August 17th!  Click here to see all the action from Feather Falls!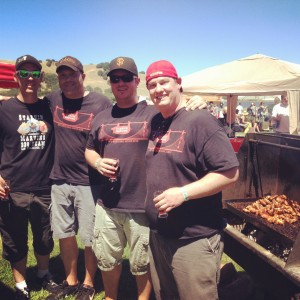 Our three week run concluded at the California Beer Festival at Stafford Lake Park in Novato. It was the perfect setting for a cook-off with over 30 breweries, each offering several beers to sample. This comp was a non-sanctioned event and included chicken, ribs, brisket, people's choice and an open category that required a beer element. For the open category we marinated tri-tips in Lagunitas' Imperial Stout and cooked it over oak on a Santa Maria pit. Along with the turn-ins we passed out over 400 samples of smoked sausages, Big Sloppy Wings and what remained of the competition meats after feeding the judges. The line of hungry beer drinkers waiting for BBQ seemed never ending and lasting all day! The competition was a bit unconventional as there were no recognized category winners, just an overall Grand Champion…which for a second time in as many weeks was us! Even if we hadn't won, we would recommend attending this event! If you're in the Santa Cruz, San Dimas, and/or Ventura areas and are a beer lover, check out their upcoming events. The beer, music, and food is WELL worth the price of admission!  Check out the album on our Facebook page for all the pictures!
It was a busy June and we still have a few upcoming events! We'll be serving up BBQ on Saturday July 13 at Tap 25's "Paso on the Porch" featuring a "Tap Takeover" by Firestone Walker. Firestone Walker also attended the California Beer Festival and won People's Choice for their Union Jack IPA! If that's not enough to entice you, there will also be a cornhole tournament held on premise that day. Tasty beer, BBQ AND cornhole… a Saturday afternoon doesn't get any better than that!
After the recent run we have a few weeks away from competing and other events to celebrate the marriage of our very own Missouri Mike. Missouri Mike is getting Missouri Married on August 3rd! Shortly after the wedding we will be back up to Oroville to defend our Title on August 17th for round two of the Feather Falls BBQ Cookoff Series! If you're nearby, please stop by, say hi and be sure to sample some great BBQ from all the teams!
Have a Smokin Good Day!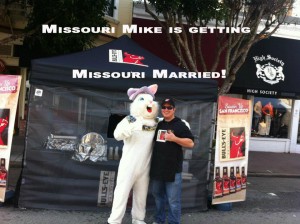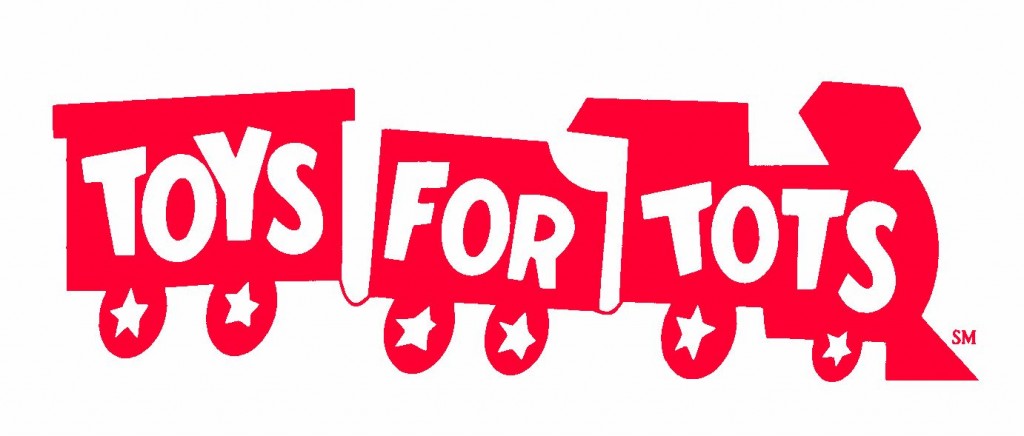 Kick off the holiday season with some beer and BBQ and while you're at it, help out some kids as well!
On Wednesday November 28, Starvin Marvins BBQ will be guest bar tending down at our favorite tap-room, Tap 25 in Livermore.  As awesome as that sounds, there's more!  We'll be donating all tips earned by our hard work, beer pouring and mildly funny jokes to the Marine Toys for Tots Foundation!
Hold on, there's more…we are a BBQ team, right?  We'll be serving up both chicken and pulled pork sliders to benefit Toys for Tots as well. To get your hands on some tasty BBQ, bring an unwrapped toy for the bin and get 3 free sliders, after that they are $1 per slider with 100% going to Toys for Tots. If you don't bring a toy to donate and still want award-winning BBQ, you pay $2 per slider with it all going to Toys for Tots.
Finally, we'll be holding a raffle for a chance to win us!  The winner will have the chance to have us teach you how to cook ribs…the Starvin Marvins way!  From start to finish, we'll show you how we do it!  Again, all proceeds from the auction will be going to Toys for Tots.
You know you're going to have a couple beers that night anyway right? So why don't you come on down to Tap 25 for some beer, BBQ and good times all while we raise some money for the Marine Toys for Tots Foundation!
Details:
Where - Tap 25, 25 S Livermore Ave, Livermore, CA 94550
When – 6pm-10pm.  Wednesday, November 28, 2012
Why – To have some good beer, tasty BBQ and a damn good time!
If you can't make it in person but still want to help, you can donate online here.
Hope to see you down there!